NG'ALEK CHE KIGITES
Kainetab Kamuktaindet, Boisiet ak Kit ne Iboru Kainanoto
Kainetab Kamuktaindet, Boisiet ak Kit ne Iboru Kainanoto
TOS kigisirta ano Tienwogikab Kalosunet 83:18 eng' Bibilia neng'ung'? Eng' New World Translation of the Holy Scriptures ko kigisir sirutioni ko u ni: "Si kobiit konai bik kole inye, ne kaineng'ung' ko Jehovah, inyendet inyegei ko i ne Toror Mising' ne bou ng'ony komugul." Bibilia che chang' che kigesir ko boisie kainet Jehovah kora. Nga u noto, ko ma boisiee che chang' kainet Jehovah, ne kata u noto, ko boisiee kainaikab torornatet ko u "Kiptaiyat" anan ko "Ne bo Koigeny." Nee ne magat keboisie eng' sirutioni? Kainetab torornatet anan kainet Jehovah?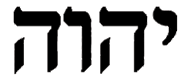 Kainetab Kamuktaindet eng' sirutikab Hebranik
Ng'alale sirutioni agobo kainet. Eng' kutitab Hebranik ne kiga kisire kebeberiat ne o ne bo Bibilia, ko kimi kainetab Kamuktaindet ne itabani inendet. Kisirei ko u ni, יהוה (YHWH) eng' sirutikab Hebranik. Kiguure kainanito "Jehovah" eng' kutitab chumbek. Tos kinyoru kainanoto eng' sirutiet agenge kityo ne bo Bibilia? Achicha. Kinyorjin sirutik che ki bo tai eng' kutitab Hebranik negit konyil 7000!
Tos bo kamanut ne tia kainetab Kamuktaindet? Ibwat Saetab Kiptaiyat ne kiinetech Jesu Kristo. Tau ko u ni: "Kwandanyo ne mi kipsengwet, Ingotililit kaineng'ung." (Matayo 6:9) Ye ibata noto, kosa Jesu Kamuktaindet kole: "Baba, itoror kaineng'ung." Kowolji Kamuktaindet kolenji, "Kiatoror ak ta atorori kogeny." (Johana 12:28) Eng' iman, ko bo kamanut kainetab Kamuktaindet mising'. Amu nee anyun, si ma sir siriik alak kainanito eng' Bibilia, ne kata kainanoto, konde kainaikab torornatet?
U yo mi tuguk aeng' tuguk che eechen che kiyai keisto kainanoto. Ne tai, ko mwaei bik che chang' kole, ma nyolu keboisiee kainanoto amu magingen komie ole kigimwaitoi eng' tai. Kima keboisiee "a, e, i, o, u" kesirei kutitab Hebranik. Ko u noto, ko ma mi chi rani ne imuchi komwa komie ole ki mwaitoi bikab keny YHWH. Nga u noto, ko tos tereech nito ma kiboisiee kainetab Kamuktaindet? Eng' butusiekab Bibilia, komuch ko ole kigimwaitoi kainetab Jesu ko ki Yeshua anan ko Yehoshua—ma mi chi ne imuchi komwa eng' iman. Agot nga u noto, koboisiee bik eng' ng'ony komugul kainet Jesu eng' ortinwek che teerchin, kosubgei ak ole kimwoitoi eng' kutuswekwak. Ma esioi koboisiee kainanito amu ma ingen ole kigimwaitoi eng' tai. Ko u noto, ndo iwendi emet age komuch igas ole kimwaitoi kaineng'ung ile teer eng' kutit age. Ara anyun, agot ndo magingen ole kigimwaitoi kainetab Kamuktaindet eng' tai, ko ma nito kit ne yaech ma kiboisiee kainanito.
Kit ne bo aeng' si ma kiboisie kainetab Kamuktaindet eng' Bibilia ko kayanetab Yahudik ne ki bo kipgaa. Kiiyani che chang' kole ma nyolu kemwa kainetab Kamuktaindet. Kiiyani ko u noto amu ma iguiyo ng'atutietab Bibilia ne mwaei kole: "Amemwa kainetab Jehovah Kamuktaindeng'ung' eng' tangoi; amu iityin Jehovah ng'ogisto ne mwaei kainenyi eng' tangoi."—Komong'u 20:7.
Eetei ng'atutionito ketangoe kainetab Kamuktaindet. Nga u noto, ko tos eetei keboisiee kainanito eng' teegisto? Achicha magoi. Siriik che kisirei Bibilia ne bo Hebranik ("Arorutiet ne bo Keny") ko ki murenik che iyanotin tugul ago kiisubi Ng'atutik che kiga igochi Kamuktaindet Israelik. Ago kiboisiee icheget kainetab Kamuktaindet atkaan kora. Ko u, kiboisiee bikab Kamuktaindet kainanoto kingotiendos tienwogikab kalosunet. King'at Jehovah Kamuktaindet bikyik kora koguur kainennyi, ago kigas it che kiiyanotin. (Joel 2:32; Boisionik 2:21) Ko u noto, koboisiee Kristianik rani kainetab Kamuktaindet eng' teegisto, ko u ye kiyai Jesu.—Johana 17:26.
Yaei lelutiet ne o siriik koboisiee kainaikab torornatet ne kata kainetab Kamuktaindet. Yaei icheget Kamuktaindet koloit ak ko u yo ma chi, nga igimiti bik Bibilia 'korikyi Jehovah.' (Jakobo 4:8) Ibwat chorueng'ung' ne chamanet. Tos imuchi koek chorweng'ung' iman ngot komengen kainennyi? Ko u noto, ngot ko ma kineet bik kainetab Kamuktaindet, Jehovah, ko tos imuchi irikyi Kamuktaindet iman eng' or nee? Ngot ko ma boisiee bik kainetab Kamuktaindet kora, ko ma naei kit ne iboru kainanoto.Tos iboru nee kainaetab Kamuktaindet?
Kamwachi Kamuktaindet kiboitiondennyi ne kiiyanat Musa, kit ne iboru kainennyi. Kingoteebee Musa Jehovah agobo kainennyi, kowolji kolenji: "ANENDET NE AMI ["Aegu kit ne amache aeg," NW]." (Komong'u 3:14) Mwaei Bibilia ne bo Rotherham eng' sirutioni kole: "Aegu kit ne achame aeg." Amu noto komuchi koek Jehovah kit age tugul ne magat si kobiit koyai kosulda magutikyik.
Ndo imuchi iyegu kit age tugul ne imache iyegu, ko tos iyochi nee choronoguk? Ndo miani mising' agenge eng' ichek, imuchi iyegu chepkerichot ne ng'om ak isoob inendet. Ndo begu robisiekab age, imuchi iyegu mogoriot ak itoret. Nga u noto, eng' iman ko ng'ering'en tuguk che imuchi iyegu. Ki u noto achek tugul. Ye itesetai inetigei Bibilia, ikwong'e igeer ile imuchi koek Jehovah kit age tugul ne magat si kobiit koyai kosulda arorutikyik. Ak kobaibai koboisiee kimnatennyi eng' bik che chamei inendet. (2 Ateptab Betusiek 16:9) Magoi nai atebosiechuto kororon bo Jehovah bik che ma ingen kainennyi.
Magat keboisiee kainet Jehovah eng' Bibilia. Ngot kenai kit ne iboru kainanoto ak keboisiee atkaan kora yo kioote inendet, ko toretech kerikyin Kwandanyo ne bo kipsengwet, Jehovah.