Té Wén 1
O be ing mo ka So keri ne war bo meng?
O be ing mo ka So keri ne war bo meng?
Hio gasa zio wén ka doung a zang Bible ne wange? (1)
Wan Bible ne ó (2)
Me yambi Bible a wén ge? (3)
1 Bible ne ma dede cado ka goute a be So. Yo doung touka ma takarata ka ma dede ngdibafa tomsi a hio bém bèa. Yo a osi a o kpasawen a zou So, wene ne ó, ne war zoka mo bea. Yo osia o war ka o lema mgbongara ne hio ngawen ka kpa o, ne war ka o lema doungo ne tóte. Ka ne Bible ndang a osi ha o mo ka o lema dea mo éfi a sila So.—Psaume 1:1-3; Ésaïe 48:17, 18.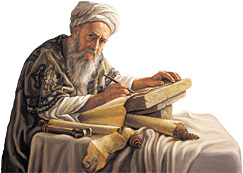 2 Hio wi fet ka gona Bible lema hio wi 40 mengi. Mbwa angara tom gona yo a bèle 1513 songsi ne ngimo bo, ne mbwa karasa yo bèle 1  600 ne pata. Bible kapana soko ne hio bébé mbéti 66. Hio wi fet ka gona Bible kpa ngaya be So. Mbwa gona ka ne wén ka goute a nou So, bo ne wén sila mbwa na. Ka ne So, ka doung a zang ngon, ne Wan Bible, bo ne hio wi na.—2 Timothée 3:16, 17; 2 Pierre 1:20, 21.
3 So pama nde è gon Bible ne war a, ne è pam yo ne dedea. Yo ne mbeti ka dama zounou. Ka hio mawi zéa nde me a yamba Bible, mbwa lem doung ne tóte na. Ma ka me ngdé yo na. Mo kpa touno mo kpo ne kpo lema nde me yambi mo ing So, ne me de mo ka wène ngoya, ngasé hio wi kafa wén be me.—Matthieu 5:10-12; Jean 17:3.