Yɔrɔ 3nan: K'A TA ISRAƐLDENW KISILI MA MISIRA FƆƆ KA TAGA SE U KA MASACƐ FƆLƆ MA
Yɔrɔ 3nan: K'A TA ISRAƐLDENW KISILI MA MISIRA FƆƆ KA TAGA SE U KA MASACƐ FƆLƆ MA
Musa ye Israɛldenw ɲɛminɛ ka bɔ jɔnya la Misira ka na se Sinayi kulu ma, yɔrɔ min na Ala ye a ka sariyaw di u ma. Kɔfɛ, Musa ye cɛɛ 12 ci ka taga Kanaan jamana lajɛ. Nka, u la mɔgɔ 10 ma kuma ɲuman fɔ o jamana koo la. U y'a to jama y'a ɲini ka kɔsegi Misira. Israɛldenw ka limaniyabaliya kosɔn, Ala y'u ɲangi a kɛtɔ k'a to u ka yaalayaala kongokolon kɔnɔ fɔɔ saan 40.
A laban, Ala ye Zozuwe sugandi a ka jama ɲɛminɛ ka don Kanaan jamana na. Jehova ye kabakow kɛ k'u dɛmɛ walisa u ka se ka jamana minɛ. A ye Zurudɛn baji lalɔ, ka Zeriko dugu kogow ben ani ka tile lalɔ loon kelen kuru bɛɛ. Saan wɔɔrɔ tɛmɛnin kɔ, jamana bɔsira Kanankaw bolo.
K'a ta Zozuwe ma, kiritigɛlaw lo ye Israɛldenw mara saan 356 kɔnɔ. An bena kuma u caaman koo la, i n'a fɔ Baraki, Zedeyɔn, Zɛfite, Samusɔn, ani Samuyɛli. An bena kuma fana muso dɔw koo la i n'a fɔ Rahab (Araabu), Debora, Yayɛli, Ruti (Uruti), Nawomi ani Dalila. Yɔrɔ 3NAN ka maanaw bɛɛ lajɛnnin kɛra saan 396 kɔnɔ.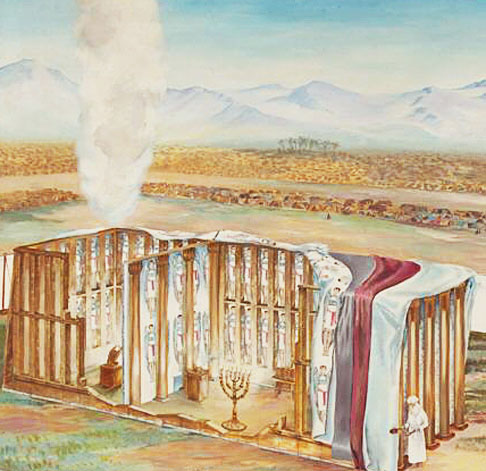 YƆRƆ NIN NA