¿Igar napiragwad be wisgubie?
¿Igar napiragwad be wisgubie?
¿IBU igar napiragwad siki? Bukidar dulemar igar birigin gumalad egised nikdamalad siki. Sun be ibagwen gine egicha gusmogad:
¿Bule nue Bab Dummad anmargi binsamai?
¿Ibagwengi bergunonikodibe wile itolleged nikad geb neggweburmar nabo abin abin urwemalad nikadi?
¿Igi anmar burgwisale gusdae?
¿Burgwarmalad yoogid sega bendakleged nika?
¿Igi anmar Bab Dummadse gochale nabir anmar itoge gala?
¿Igi nabir yeer itoged amilesale?
¿Bia we ibmar egislemalad nanaid abinsoged be amisale? Mili bali gardamar nika we ibmar egislemalad abin sogye sogmaladi. Deginigwale, bukidar we gardamar akar akar binsaed ukdamala. Abar we gardamar gebe onolesale e ibmar sogedi sun nued guoe, ar ibagan iche nanaoed gine we garda e ibmar sogedi bar nued gala guosurbali, gannar nudake dakledagoe o gwapid anar onolenoniko dibe.
Aukine garda matagwen unnila nika gakangin suli we ibmar egislemalad abin sognai. Jesucristo Bab Dummadse gochagua sogsa gusa: "Be gaya burba napiragwadid"(Juan 17:17, Bab Dummad Jesucristoba Igar Mesisad Garda [BDJ]). Emi iba gine we Gaya Burba Bibliaye bilege. We garda obillegoed gine be dakoe igi Biblia ibigwensur mag itolleged gine geb napiragwad gine iduar ibmar egislemalad nanaid abin sognai.
¿Bule nue Bab Dummad anmargi binsamai?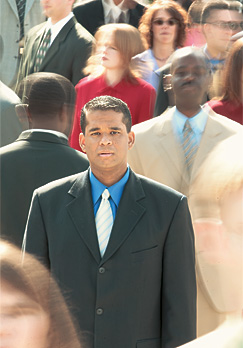 IBIGALA WE IBMAR EGISLEGE. Anmar bela belad neg isgus naid gine gudii, ibmar innikigwad imakleged sate. Bukidar misionmar odurdakmala anmar wile itoged nikusdaedi Bab Dummadgi daniye.
BIBLIA DINA WEGI SOGE. Bab Dummadi ibmar isgana gue gala imakmasuli. Job 34:10 gine soge: "¡Dikasur nai Bab Dummad napiragwad gine ibmar isgana imakedi, geb Dule Bela Gangued Nikad gine dikasur nai ibmar inniki imaksuli guedi!". Bab Dummad sogmai dulemarga yoogid sega ibmar nuegan imakoye. Aa gala Jesús anmar odurdaksa anmar wegi Bab Dummad sega goloye: "Anmar-Bab-nibneggi-maid, […] Na be-neg-dakmaid anmarse dage. Be ibmar na be-sogedba igi nibneggi imaklege, deyob we-napneggi imaked be imakmo" (Mateo 6:9, 10, BDJ). Bab Dummad nue anmargi binsamasoggua bela belad alamaksad e ibmar anmarga imakoye sogsad na imakedse sae gala (Juan 3:16).
Be absobali Génesis 1:26-28; Santiago 1:13, geb 1 Pedro 5:6, 7.
¿Ibagwengi bergunonikodibe wile itolleged nikad geb neggweburmar nabo abin abin urwemalad nikadi?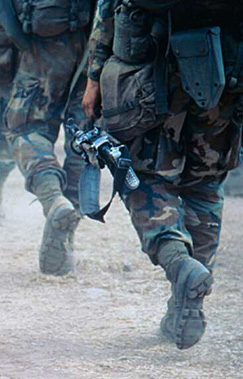 IBIGALA WE IBMAR EGISLEGE. Neggweburmar nabo abin abin urwemalad nikad gine dulemar bukidar mergu amba burgwemamai. Geb belagwable anmar wile itolleged itodiidbimarmogad.
BIBLIA DINA WEGI SOGE. Bab Dummad iduakwa sogmai, ibagwen gine bela Neg dirbimakale neg boogwadi nagunonikoye. Bab Dummad e gobierno neg dakmai gualile dulemar bar "urwed durdakosurmala". Bur urwed anale, "es nugar suigana obinyemaloe ibmar napa imued gala" (Isaías 2:4). Ukinbali, Bab Dummad wile itolleged nikad bela obelobaloe geb ibmar innikigwadbi salege gala imakoe. Biblia gine iduakwa anmarga sognai: "Bab Dummad we-dulemarga bela ibyanis elioed. We-dulemar bar burgosurmalad. Bab Dummad boed ega obelobaloed, degine, bukib-itoged ega obergubaloed. Deginbali, we-dulemar nunmaked bar itogosurmarbalid, ar ade bela ibmar-iduarmalad [we obarbali emi ibagi ibmar isgana nikadi geb wile itolleged emi ibagi nikuleged] bergusad" (Apocalipsis 21:3, 4, BDJ).
Be absobali Salmo 37:10, 11; 46:9, geb Miqueas 4:1-4.
¿Igi anmar burgwisale gusdae?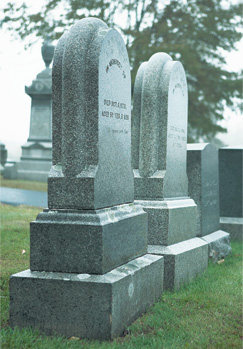 IBIGALA WE IBMAR EGISLEGE. Bukidar misionmar nikadi, odurdakmala dule burgwisad sorbali ibmar soggwena dule gine nosdaye geb dula gudigusdaye. Abar sogmarbali burgwarmaladi nabir dulemar oakalomarye, o Bab Dummadi dule isganamar odurdakye soo gwabunyegwichid gine.
BIBLIA DINA WEGI SOGE. Anmar burgwisale bar gudigussurdae. Eclesiastés 9:5 gine soge: "Burgwarmalad dina, bipisaar ibmar wissurmamai". Ar burgwarmalad geg ibmar wisgumarsoggua, geg ibmar itomarbarsoggua, geb ibmar imaksurmarbarsoggua geg dulemar oakalomala o geg dulemar bendakmarbali (Salmo 146:3, 4).
Be absobali Génesis 3:19 geb Eclesiastés 9:6, 10.
¿Burgwarmalad yoogid sega bendakleged nika?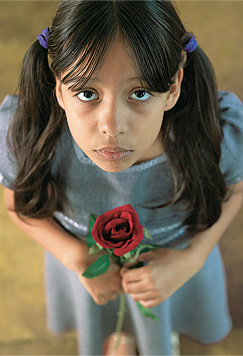 IBIGALA WE IBMAR EGISLEGE. Anmar burgwebi sulidbiid, bur anmar na dulemar binalerbamalad bogwa nued itodi sabied. Ar agala geg itolleged suli anmar gannar dakbie guedi anmar gwenadgan burgwismaladi.
BIBLIA DINA WEGI SOGE. Bukidar dulemar burgwismaladi gannar odurgulemaloe. Ar Jesús iduakwa sogsa gusad "dulemar neg uangi mamaidi, ebinsalemala gala […] nodamaloe" (Juan 5:28, 29). Napanega neg yeer dakleged gala gunonikoe gebe sailaunni Bab Dummad ibmar abesanad yobi geb dulemar odurgulemaloedi we neg yeer dakleged gine nabir gudigusmalale (Lucas 23:43). Yoogidse neg wegi guoed gine dulemar bar uelegosuli geb na sadegu gudisamaloe bela dulemar Bab Dummad bali ibsamaladi. Biblia soge: "Dulemar ibmar innikigwad imakmaladi napaneg nikumaloe geb na sadegu egi gudisamaloe" (Salmo 37:29).
Be absobali Job 14:14, 15; Lucas 7:11-17, geb Hechos 24:15.
¿Igi anmar Bab Dummadse gochale nabir anmar itoge gala?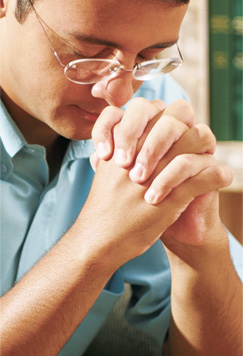 IBIGALA WE IBMAR EGISLEGE. Dulemar mision soggwengi nanaidi belagwablesaar Bab Dummadse goledbimalad. Deginigwale, bukidar dulemar itodamala Bab Dummad gwen e abin samasuli.
BIBLIA DINA WEGI SOGE. Jesús sogsa gusa anmar Bab Dummad sega gollalile mer gannar gannar anmar ibmar sogoye. Weyob sogsa: "Ar Bab Dummadse be gollarmalale, melle gannar-gannar ibmar be sogo" (Mateo 6:7, BDJ). Anmar abesundibe Bab Dummad anmar itogedi ese anmar gollalile, e soged bali anmar ese goler gebed. Deyob imake gala anmar wisgugweler gebed ibu ibmar Bab Dummad abege geb sorbali e ibmar abeged bali anmar ese goler gebe. Biblia Bab Dummad Jesucristoba Igar Mesisad Garda, 1 Juan 5:14 gine sognai: "Ar anmar e-sogedba ese ibmar egichidele, we Bab Dummad anmar-itoged".
Be absobali Salmo 65:2; Juan 14:6, 14, geb 1 Juan 3:22.
¿Igi nabir yeer itoged amilesale?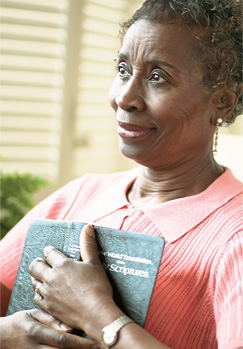 IBIGALA WE IBMAR EGISLEGE. Bukidar dulemar binsadamala mani nikuedi, nug nika guedi o yeer dakle guedi, we ibmar yeer itoged gala e imakoye. Degisoggua we ibmar amiged gine alamakar damala, deginigwale we ibmar gine yeer itoged aminonisurdamala.
BIBLIA DINA WEGI SOGE. Jesús oyosa igi nabir dule yeer itodi gusale sogsagua: "Dulemar na wismaladi ibmar burbaled niksurmarye, yeer itomaladi" (Mateo 5:3). Bab Dummad igar amigedi geb anmarga Bab Dummad ibmar imaknaid wisguedi we ibmar bur nue abeleged gue anmar gala. Degisoggu we ibmar wisguedgi anmar alamaknasundibe, degiirbi unnilagwa anmar yeer itoged napiragwad amigoe. We ibmar napiragwadi Biblia gine nai. We ibmar napiragwad wisguedi anmar bendakoe, mag anmar dake gue gala biti ibmar bur nue abeleged gue geb biti bur dogdar abele sulidi. Anmar binsaed soggwen susoggalile, Bibliagi ibmar napiragwad soglemaid sega anmar idakele, geb anmar aa bali ibmar imakbalile we bur nued gudigued gala anmar imakoe (Lucas 11:28).
Be absobali Proverbios 3:5, 6, 13-18 geb 1 Timoteo 6:9, 10.
We gine anmar wis ichesaar oyosa igi Biblia soge we ibmar sognergwa egisleged siki. ¿Bur napi be wisgubie? Ar be dule "ibmar burbaled niksu[lid]" na be itosundibe, be napi durdakbimo an ebinsae. Sun be egichabaliled, ar Bab Dummad anmargi binsamaile, ¿ibigala gwen oakalosuli neg isgumaidi geb wile itolleged nikadi? O sun be wisgubi gusbaliled igi nabir be neg uya nued sedigusale. Biblia bela we ibmar egislemalad abin soge geb bukidar ibmar bamalad egislemalad nikad abin sogbali nue mag itolleged gine.
Deginigwale bukidar dulemar emi iba gine we abin soged Biblia gine amibisurdamala. Dakdamala Biblia doggus mergu absoleged nika geb imbakwa e ibmar sognaidi akuitolle dakdamar bali. ¿Dule wargwen be bendaked be abege, ibmar egislemalad nikad Biblia gine abinsoged amige gala? Jehová gine sunmakmalad ibmar sogbo ebumala dulemar bendake gala, we ibmar nabir be bendaksamogale.
Gebegwad gine ebumala, garda nugadi ¿Ibu imaked Bab Dummad anmar abege? We garda imaklesa dulemar doggus arbaed nikmalad bendake gala; we dulemala wisgumoga gala igi Biblia soge ibmar egislemalad nue abele gumalad abinni. Sogbo gine, manigin suli Biblia gine dulemar odurdakmala. Jehová gine sunmaked wargwen, bur Biblia igar nue wisimogadi, itoged irbali nabir be neg sega bese nadele Biblia gine be odurdake gala o be ega sogodibe bia be odurdaked be abege. Miyonba dulemar neg dirbimakale bendaklemamai we ibmar odurdakleged gine. Bukidar we dulemala weyob sogdedamala: "¡An igar napiragwad odurdakleged amisa!".
Be sunnad be nabir daksamogale Bibliagi igar napiragwad odurdaklenaidi ibidar nued gue. Ibmar isemalad ginbii unnila anmar onosuli, dulemar ibmar odurdakedba yardakleged gine anmar onoge geb dulemar ibmar odurdakedba ibmar isgana dobgudii gued gine anmar onobali. Bur ibmar nued abitodii gue anmar imake, igar nika gudi sae anmar imake geb weligwar itodi gue anmar imakbali. Jesús sunnadi sogsa gusa: "Bemar igar-napiragwad wisgunonimaloed, degine, igar-napiragwad iskuedgi bemar-ollorsanonikoed" (Juan 8:32, BDJ).

NABBI WISGUEGA
BIBLIA DURDAGLEGED IGAR
Millónba mergu dulemar Bibliagi we igar balamismalad. Anmar abeged be Biblia durdagmogad.