27: Rei isgana Egiptogi megnoniki
27: Rei isgana Egiptogi megnoniki
WEG sobar naidgi machergan gwigwichi be dakedi, dule bamalad arbaed dummad imakega sananai. ¡Be dakena wargwendi dule arbanaid dubgi bibyonai! Arbananaidi Jacob e gwenadganad, wemar Israel dulemarye bilemala. Geb e oarbamaladdi Egipto dorgana. Israel dulemar Egipto dorgan e maiganga gunonimala. ¿Igi we ibmar gunonisunna?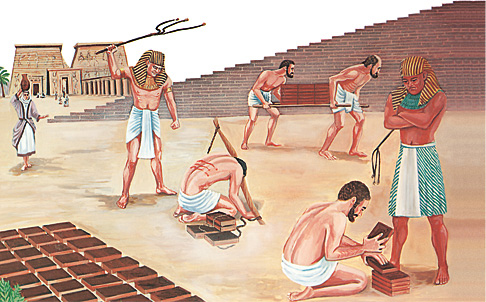 Undar Jacob e gwenadgana, Egipto yargi nueganbi gudigusmala. José, bur nug nika Egiptogi gudigusadi rei Faraón yarba, wemar akwemai gusa. Geb José dina burgwenoniki. Geb Faraón gwapid Egiptogi reiga megnonikid, we duledi Israel dulemar istar daked.
Degsoggu wee Faraón isgana, Israel dulemar dule maiganga imaknoniki. Geb machergan dule isganamar sabsur emar samalad, wemargi nakulegega imasa. Wemar Israel dulemar bela belad arbaedga imasmala Faraónga negmar sobmalaga. Aukine Israel dulemar aka mergude. Beeche gine Egipto dorgan Israel dulemar dobguarmala, abakale doggus mergudmalale, degine, gangudmar balile.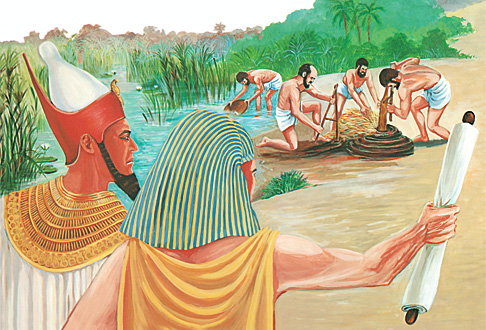 ¿Be wisi Faraón ibu imasa? Israel omeganga goe gamaladga sogsa: 'Goe machi gwalulenonikile, oburgwemalo.' Aukine we omegan dule nuegan damalanad, degsoggu goe machi gwalulenonikile oburgwichur damala.
Degsoggu, Faraón bela e neggweburga we igar uksasunna: 'Bela Israel dulemar goe masmala, oburgwemalo. Unnila bunamalabi mer oburgwemalo.' ¿We igar isgana guchur be dake? Anmar dakoena igi machi bipi wargwen bendaklesa.
Éxodo 1:6-22.
---
Egislenaid
Sobarnaidgi dule dub ganigwichidi, ¿doagi, geb doa bibyolenai?
José burgwisad sorba, Israel dulemar, ¿igi gudmala?
¿Ibig Egipto dorgan, Israel dulemar dobe itoarmala?
Faraón, ¿igi sogsa Israel omeganga goe gamaladga?
Bamalad egislenabalid
Absoge Éxodo 1:6-22.

¿Igi Jehová, Abrahánga ibmar sogsadi an beg imakoye, imakde? (Éxo. 1:7; Gén. 12:2; Hech. 7:17.)

Hebreo omegan goe gamaladi, ¿igi oyosmala geg bipisar dule wargwen oburgwelege? (Éxo. 1:17; Gén. 9:6.)

¿Ibu ibmar nued Jehová uksa, omegan goe gamaladga? (Éxo. 1:20, 21; Pro. 19:17.)

¿Ibu ibmar nued Jehová uksa, omegan goe gamaladga? (Éxo. 1:20, 21; Pro. 19:17.)