81: Bab Dummad bensurmala
81: Bab Dummad bensurmala
MILIBALI mergu dulemar Babiloniag nosmargua, bule dika nadmala, Jerusalénse. Aukine owarmakdapmargu, Jerusalén bela oes daklege. Dule wargwensaale egi gudisuli. Israel dorgan belagwable gannar sobmarbalir gebe.
Owarmakdapmargu, aila inso imasmala. We ailag, Jehovág ibdurgan iblolege. Sorbali, Israel dorgan Jehovás goled neg sobbarmala. Auki, e istarmalad, neggwebur nagabarmalad ginmaladi, Israel dorgan ogwakiarmala e arbaed gaega. Napis, e istarmalad imasmala rei gwapid Persiag maid, igar soggwen mesega we arbaed galegega.
Emisgi birgamar nanasbali. Bat 17 año gude Israel dorgan Babiloniag nosad akar. Jehová, e gaka berbemalad barmiali, Ageo geb Zacarías, dulemarga sogmalaga gannar arbamarbaloye. Dulemar bensurmala Bab Dummad e bendakoedgi, geb sogedba imasmala. Degsoggu gannar arbaarmala, amba igar sogmai inigwale, mer bar arbamaloye.
Agala, dule dummad Persia gine gumogadi, Tattenay nugadi, daniki dakleali geb egichali, doa sogedba Jehovás goled neg soblenaye. Israel dorgan ega soge Babiloniag gudimargua, rei Ciro emarga sogsaye: 'Jerusalénse namalo, geb bemar Bab Dummad Jehovás goled neg sobnamalo.'
Tattenay emisgi garda barmisa Babiloniase, geb egicha, inso Ciro dula gudi unni deyobi sogsa sogeye. Sanar guchuli, rei gwapid Persiag maidi garda barmiali. Soge eye, nabirye. Agala rei garda wegi narmachunna: 'Israel dorgan e Bab Dummad goled neg sobnanaidi, mer ei gamalo. An bemarga soge, bemala wemar bendakmogoye.' Birga bake gubinne Jehovás goled neg ogunoniki, geb Israel dorgan yeer itomala.
Emisgi birgamar yeer nanasa. Jehová sega goled neg ogusad akale, 48 año guchaale. Dulemar Jerusalén ginmalad wilesakwamala, degine, e neggwebur geb Bab Dummad sega goled nega yeer daklesuli. Geb webali Babiloniag Israel dule wargwena, Esdras nugadi, wisgunoniki Bab Dummad sega goled neg nudakleged abeleye. Agala, ¿be wisi ibu imasa?
Esdras, Artajerjes sega nade, Persia rei. We reidi nued dae, geb Esdrasga ibmar bukidar uksa, Jerusalénse sedega. Degine, Esdras, bendakedi egicha Israel dorgan Babiloniag gudimalache, geb 6.000 mergusaale sogsamala, namarmogoye. Mani bukidar semamai, degine, olo geb ibmar bamalad yeer garge gumaladi.
Esdras wis oakusaale, ar e igar namaloedba dule isganamar niksoggua. We dule isganamar sun ei mani atursamala geb ormar semamaid, degine, sun emar oburgwismar balile. Agala Esdras bela dulemar burakwa urbisa, igi sobaledgi be dake. Geb Jehovás gotemarsunna, e bendakmalaga, ar dikasur namaloed Jerusalénse.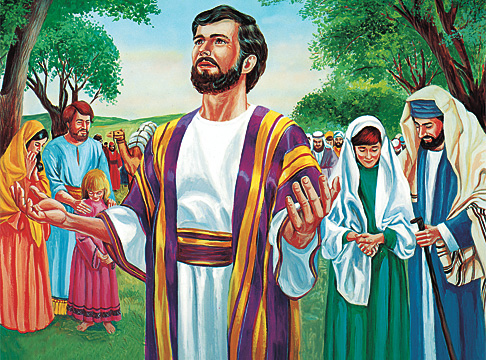 Jehová wemar bendasa. Geb niwarbake gusadgi, Jerusalén owarmasmala. ¿We oyosur be binsae, dulemar Jehová bensurmaladi, Jehová aamar nabir bendakye?
Esdras, capítulo 2-8 sega.
---
Egislenaid
¿Dulemar ebigwa Babiloniag nosmala Jerusalén sega namalaga, geb owarmasmargu igi neg dakdapmala?
Israel dorgan owarmasmargu, ¿ibu sobdemala, auki e istarmalad dina ibu imasmala?
¿Doamala Ageo, Zacarías bogwa geb igi dulemar gala sogmala?
¿Ibig Tattenay Babilonia sega garda barmisa, geb igi garda abin barmilenoniki?
¿Ibu Esdras imasa wisgunonigu, Babse goled neg nudakleged abeleye?
Sobaled be dakena, ¿ibu Esdras Jehovás egicha? ¿Igi Jehová abin imasa? ¿Geb ibu anmar wegine durdake?
Bamalad egislenabalid
Absoge Esdras 3:1-13.

Anmar Bab neggwebur sordamar satedgi gudiile, ¿ibu ibmar anmar imakdii gued abelege? (Esd. 3:3, 6; Hech. 17:16, 17; Heb. 13:15.)

Absoge Esdras 4:1-7.

¿Ibu Zorobabel imasad gine Jehová neggweburse oyoge yogasaar dulemar Bab igargi sunmakmaladye sogdamalache geg nanalege? (Éxo. 34:12; 1 Cor. 15:33; 2 Cor. 6:14-17.)

Absoge Esdras 5:1-5, 17 geb 6:1-22.

Israel dorgan e istarmalad, ¿igi nabir Babse goled neg soblenagua bargachurmala? (Esd. 5:5; Isa. 54:17.)

¿Igi Israel dorgan idudimalad igar nued mesismala, cristianomar idudimaladga, istar daklearmalale Jehovás bendaked egismaloye? (Esd. 6:14; Sal. 32:8; Rom. 8:31; Sant. 1:5.)

Absoge Esdras 8:21-23, 28-36.

Ibmar dodoakwa sulid anmar imaksoggalile, ¿ibu ibmar Esdras imasad, anmar imaked abelemoga? (Esd. 8:23; Sal. 127:1; Pro. 10:22; Sant. 4:13-15.)