ṬHEN HLEIRUK
A Hmaanmi Biaknak Kha Ṭanh
A Hmaanmi Biaknak Kha Ṭanh
Milem hmannak he aa tlaiin Baibal cawnpiakmi cu zeidah a si?
Biaknak puai hna kha zeitindah kan hmuh?
Midang lungfahter loin na zumhnak kha zeitindah na fianter khawh?
Na inn pawng mi vialte nih sivai aa telmi an ei sual kha na hmuh hei ti u sih. Mi pakhatkhat nih nan umnak ah sivai aa telmi thil kha a thli tein a rak hlonh caah atu cu nunnak caah ṭihnung a si. Cu tikah zeidah na tuah lai? Na si khawh ahcun naa ṭhial lai ti cu a fiang ko. Sihmanhsehlaw naa ṭhial hnu hmanhah 'sivai aa telmi kaa ei sual ve hnga maw?' tiin a biapimi biahal awk na ngei lai.
2 A hmaan lomi biaknak he aa tlaiin cuticun a si ve. A hmaan lomi biaknak cu a thiang lomi cawnpiaknak le tuahsernak in a thurhnawm. (2 Korin 6:17) Cu ruangah a hmaan lomi vawlei cung biaknak vialte a simi "Babilon Khualipi" chungin chuah cu a biapi. (Biathlam 18:2, 4) A chungin khan na chuak cang maw? Na chuah cang a si ahcun kan in lawmh. Sihmanhsehlaw a hmaan lomi biaknak in chuah le i ṭhen men in a za lo. Hitin bia i hal: 'A hmaan lomi biaknak he aa tlaimi thil cheukhat ka ngei peng rih maw?' Tahchunhnak cheukhat zoh u sih.
MILEM LE HRINGSORTU BIAKNAK
3 Mi a cheu cu an inn ah milem asiloah milem chiahnak hrawl kha kum tampi chung an i chiah. Nang tah naa chiah maw? Naa chiah a si ahcun cu bantuk mit hmuh bawmtu loin Pathian sin thlacam kha naa ziak men lai lo i lung awṭawm in na um kho men. Cu thil lak i a cheukhat hmanh kha na tlaih chan peng rih men lai. Sihmanhsehlaw Pathian nih zeitindah amah biak ding a si kha a kan chimh i hmanthlak hmangin biak a duh lo tiah Baibal nih a kan cawnpiak. (Exodus 20:4, 5; Salm 115:4-8; Isaiah 42:8; 1 Johan 5:21) A hmaan lomi biaknak he aa pehtlaimi na thilri vialte na hrawhnak thawngin a hmaanmi biaknak kha na ṭanh khawh. Mah thil pawl kha Jehovah hmuh ningin "fihnung" in na hmuh lai ti cu a fiang.—Deuteronomi 27:15.
4 Hringsortu biak zong hi a hmaan lomi biaknak ah hmuh a si. Baibal an rak cawn hlan ahcun cheukhat nih mithi cu thlarau ram ah an um i harnak a kan pek khawh asiloah a kan bawmh khawh tiah an zumh. Nang zong a thicia pupa lungton awkah heh tiah naa zuam ve men lai. Sihmanhsehlaw Ṭhen 6 nak ah na rak cawn cang bangin, mithi cu khuazei hmanhah an um ti lo. Cucaah annih he pehtlaih i zuam cu san a tlai lo. Dawtmi mithi pakhat sinin a ra tiah ruahmi bia vialte cu a taktak ahcun khuachia sinin a rami a si. Cu ruangah Jehovah nih Israel mi hna kha mithi he i chawnh lo awk asiloah thlarau thiamnak phun dang pakhatkhat tuah lo awkah a rak thlauh hna.—Deuteronomi 18:10-12.
5 Milem hman le hringsortu biak cu hlan i na rak tuah tawnmi biaknak phunglam phunkhat a si ah tah zeidah na tuah khawh? Cu kong i Pathian hmuh ning kha Baibal ah rel law ṭha tein ruat. A hmaanmi biaknak ṭanh na duhnak kong kha Jehovah sinah nifa tein thlacam law amah bantuk ruahnak ngeih awkah bawmhnak hal.—Isaiah 55:9.
CHRISTMAS—HMASA KHRIHFA NIH AN RAK TUAHLO
6 Mi pakhat i a biaknak cu a hmaan lomi biaknak he aa tlaimi mi uar ngaimi puai hna ruangah a thurhnawm kho. Tahchunhnak ah, Christmas kha ruat hmanh. Christmas kha Jesus Khrih chuahni puai caah kan tuah tiah an ti i biaknak dihlak ti awk nih Khrihfa hna tuahmi puai tiah an ti. Asinain, kumzabu pakhatnak i Jesuh zultu pawl nih cu puai an rak tuah timi langhternak a um lo. Sacred Origins of Profound Things timi cauk nih hitin a ti: "Khrih a chuah hnu kumzabu pahnih tiang ahohmanh nih a chuah ni taktak kha an rak hngal lo i, mi tlawmte dah ti lo nih cun zei ah an rak rel lo."
7 A zultu pawl nih Jesuh chuah ni taktak kha an va hngalh hmanhah, mah chuah ni puai kha an rak tuah lai lo. Zeicahdah? The World Book Encyclopedia nih hmasa Khrihfa hna nih cun "chuah ni puai tuah kha khrihfa a si lomi hna tuah tawnmi puai a si tiah an ruah" tiah a ti. Jehovah a bia lomi uktu pahnih hna chuah ni puai lawng kha Baibal ah langhter a si. (Genesis 40:20; Marka 6:21) A hmaan lomi khuazing hna thangṭhatnak ca zongah chuah ni puai kha an rak tuah. Tahchunhnak ah, Rom mi nih May 24 ah Diana khuazing nu chuah ni puai kha an rak tuah. May 25 ah nika pathian Apollo chuah ni puai an rak tuah. Cucaah chuah ni puai tuahnak cu Khrihfa biaknak a si lomi he aa pehtlaimi a si.
8 Kum zabu pakhatnak Khrihfa hna nih Jesuh chuah ni puai an tuahlonak a ruang dang a um rih. A zultu pawl nih chuah ni puai tuahnak cu zumhnak hrut he aa pehtlai ti kha an hngalh. Tahchunhnak ah, hlanlio Grik le Rom mi nih mi pakhat chuah ni ah khuazing pakhat a ra i a nun chung vialte kha a huhphenh tiah an zumh. "Cu khuazing cu cu pa he an chuah ni aa khatmi khuachia pathian he pehtlaihnak an ngei" tiah The Lore of Birthdays (Chuah Ni Lei Hlanlio Phunglam) cauk nih a ti. Jesuh le zumhnak hrut senghtlaihter in tuahmi zei chuah ni puai hmanh Jehovah nih a duh lai lo. (Isaiah 65:11, 12) Cu a si ah Christmas puai cu mi tampi nih zeitindah an hun tuah?
CHRISTMAS A HRAM
9 Jesuh vawlei cung a rak nun hnu kum a za in a rauh hnu tiang, December 25 ah Jesuh chuah ni puai an rak tuah lo. A ngaingai ti ahcun cu ni thla cu Jesuh chuah ni a si lo, a chuah ni cu October thla ah a si kha a fiang.* Cu a si ahcun December 25 hi zeicahdah an rak thim? A hnu ah, Khrihfa kan si aa timi cheukhat nih "mah ni thla kha siasal a biami Rom mi puai, 'tei khawh lomi nika chuah ni puai' he khahter duh" dawh an rak si. (The New Encyclopædia Britannica) Nika a tha a tlawm bik caan si dawh a lomi khuasik caan ah siasal a biami hna nih ni kha a khualtlawnnak in rak kir in lumnak le ceunak kan pe seh tiah puai an rak tuah. December 25 kha nika a kir ni a si tiah an ruah. Siasal a biami pawl kha biaknak i thleng hna seh ti in biaknak lamhruai tu pawl nih cu ni cu an cohlan i "Khrihfa" puai ni canter an i zuam.#
10 Christmas tuahnak a hram a hmaan lo kha hlanpi in an rak theih. Cu puai cu Baibal ah a hram lakmi a si lo caah kum zabu 17 nak chungah England le American i ukmi ram cheukhat ah Christmas puai tuah kha an rak khenkham. Christmas ni ah rian ṭuan loin inn ah aa dinmi hna kha dan an rak tat hna. Asinain a rauhhlan ah cu phunglam hlun cu a hung chuak ṭhan i a thar cheukhat hmanh kha an rak fonh chap. Christmas puai cu mi tam duhmi puai a hung si ṭhan i ram tampi ah nihin ni tiang mi tam duhmi a si peng. Asinain Christmas cu a hmaan lomi biaknak he aa pehtlaih caah Pathian lungton a duhmi hna nih cun cu puai cu siseh, zumhnak hmaanlo in a hram aa thawkmi zei puai hmanh siseh an tuah lo.%
A HRAM AA THAWKNAK HI A BIAPI TAKTAK MAW?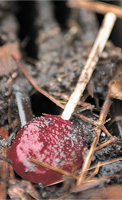 11 A cheu nih Christmas ti bantuk puai pawl a hram aa thawknak cu zumhnak hmaanlo in aa thawkmi a si kha an hna a tla ko nain, cu puai pawl tuah cu a palh lo in an hmuh peng. A tak ti ahcun mi a tamdeuh nih cu puai pawl an tuah tikah a hmaan lomi biaknak kong kha an ruat lai lo. Mah puai hna nih khan chungkhar pawl hmunkhat i tonnak caanṭha kha a ser. Nang tah cutin na ruat ve maw? Na ruah a si ahcun, a hmaan lomi biaknak kha na duh caah si loin chungkhar na dawt caah a si men lai, cu tikah a hmaanmi biaknak ṭanh awkah naa harh kho men. Chungkhar hram a thawktu Jehovah nih na chungkhar pawl he pehtlaihnak ṭha ngeihter an duh kha zum. (Efesa 3:14, 15) Sihmanhsehlaw Pathian duhmi lam in cu bantuk pehtlaihnak cu na fehter khawh ko. Biapi in kan ruah awk a simi he aa tlaiin lamkaltu Paul nih hitin a rak ṭial: "Bawipa a lawmhtertu thil kha kawl u."—Efesa 5:10.
12 Puai a hram aa thawknak cu atu tuahmi puai pawl he aa pehtlai lo tiah na ruah khawh men. A hram aa thawknak hi a biapi taktak maw? A biapi! Tahchunhnak ah luti hor ah a tlami muṭhai na hmuh hei ti u sih. Cu muṭhai cu char in na ei hnga maw? Ei hlah! Cu muṭhai cu a thiangmi a si lo. Mah muṭhai bantuk khan puai pawl cu an thlum ko lai nain, a hram cu a thiang lomi hmun in lakmi a si. A hmaanmi biaknak ṭanh awkah biatak a zummi hna kha "tongh lo ding timi thil kha tawng hna hlah u" tiah a ti tu hna profet Isaiah bantuk lungput ngeih a herh.—Isaiah 52:11.
MIDANG HE I PEHTLAIHNAK AH THLEIDAN KHAWHNAK NGEI
13 Chuah ni puai ah i tel lo ding naa timh tikah zuamcawhnak a chuak kho. Tahchunhnak ah na rianṭuan hawi pawl nih nan rianṭuannak ah tuahmi puai i naa tellonak a ruang kha theih an duh men lai. Christmas laksawng an in pek ah tah zeitindah? Cu laksawng cohlan cu a palh maw? Na innchung hawi he nan zumhnak aa khah lo ah tah? Chuah ni puai tuah lo ruangah kan i sungh tuk timi ruahnak na fale nih an ngeih lo nakhnga zeitindah na tuah khawh?
14 Thil sining pakhat cio tonghtham tikah ṭha tein tuaktan thiam a hau. Puai ni hmanmi bia in ruah lo piin an in chawnhbiak sual ahcun kaa lawm tiah sawhsawh tein na ti khawh. Sihmanhsehlaw nan i hmu lengmangmi, na rian ṭuan hawi nih cutin an in chawnhbiak ah tah? Cu bantuk caan ahcun tamdeuh in na chimh hna a hau lai. Zeitik paohah fim ngai in tuah. Baibal nih hitin ruahnak a kan cheuh: "Nan biachim nan holhrel cu a zungzal in ngaih a nuammi le a ṭhami a si awk a si i aho paoh kha zeitindah ka chonh ah a ṭhat bik lai ti hngalh kha nan i zuam lai." (Kolose 4:6) Midang a upat lomi na si sual nakhnga lo i ralring. Mah nakcha cun na dirhmun kha fim ngaiin chim hna. Laksawng i pek le i pumhkhawmh na duh lo caah a si lo le, hi bantuk puai caan ah si loin caan dang ah cutin tuah na duh deuh kha fiang tein chim hna.
15 Mi pakhatkhat nih laksawng pek an in duh ah tah? Thil umtuning cungah tampi aa hngat. An petu nih "hi bantuk puai nan tuah lo cu ka hngalh ko. Asinain, hi laksawng te hi pek kan duh" tiah a ti men lai. Cu bantuk caan ah laksawng cohlan cu puai he aa sengtlai lo tiah bia na chah khawh. Na zumhnak kong a hngal lomi nih laksawng pek an timh ahcun mah puai na tuah lonak kha na chimh khawh. Mah nih khan zeicah a laksawng na cohlan nain cu bantuk puai caan ah laksawng mi na pek lonak kong chim awkah an bawmh lai. Asinain, na zumhnak a fek lo ti phun le, laksawng hmuh duh ah a zumhnak a ṭhumh ko lai ti phun in pekmi a si ahcun cohlan lo hi a ṭha.
CHUNGKHARMI HE TAH ZEITINDAH?
16 Na chungkharmi hna he nan zumhnak aa khah lo ah tah zeitindah na tuah lai? Hi bantuk caan zongah fim ngaiin um. Na cingla na rualchan pawl nih an tuahmi phunglam le puai kip ah buai a hau lo. Tuahnak nawl na ngeihmi upatpiak na duh bantukin tuahnak nawl an ngeihmi kha upatpiak ve hna. (Matthai 7:12) Puai tuahnak ah an telter hngami zei tuah paoh kha hrial. Asinain, puai tuahnak he aa tlai lomi kongkau ahcun a tlarimi si. A tak ti ahcun na chia ṭha thleidannak lungthin a thiangmi lawng tuah zungzal.—1 Timote 1:18, 19.
17 Baibal ah a um lomi puai an tuah tikah na fale nih kan i sungh tuk tiah an ruah sual nakhnga lo zeidah na tuah khawh? Caan dang ah zeidah na tuah timi cungah tampi aa hngat. Cheukhat nu le pa hna nih an fale laksawng pek ding caan kha an khiah. Na fale na pek khawhmi hna laksawng lakah a ṭha bikmi cu na caan le dawtnak in lungthin pek kha a si.
A HMAANMI BIAKNAK PHUNG KHA ZUL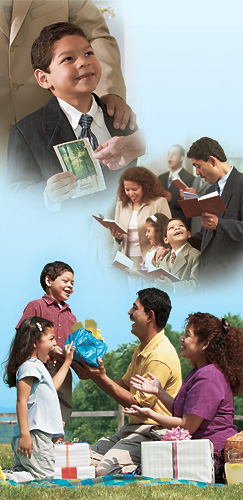 18 Pathian lung na ton khawh nakhnga a hmaan lomi biaknak kha hlaw in a hmaanmi biaknak lei ah na ṭan a hau. Cu chungah zeidah aa tel? Baibal nih hitin a ti: "Pakhat le pakhat kan i dawt khawh nakhnga le thil ṭha kan i tuahpiak khawh nakhnga, i bawm thliahmah u sih. Pakhat le pakhat hmun khat i i pumh lengmang kha ngol hlah u sih; a cheu nih cun ngol hmanh hna sehlaw, kannih cu i forh chin u sih, zeicahtiah Bawipa ni cu a nai deuh chin lengmang ti kha kan hngalh caah i forh chin lengmang ko u sih." (Hebru 10:24, 25) Khrihfa pumhnak hna cu Pathian lung a tongmi lam in amah kan biaknak i lunglawmh awk caan hna an si. (Salm 22:22; 122:1) Cu bantuk pumhnak ah zumhtlakmi Khrihfa hna cu 'pakhat le pakhat tha an i pe.'—Rom 1:12, NW.
19 A hmaanmi biaknak ṭanh khawh ning lam khat cu Jehovah Hngaltu hna he Baibal na cawnmi in na hngalhmi kong midang va chimh kha a si. Mi tampi cu nihin vawlei i a ummi ṭhatlonak ruangah 'an ṭap.' (Ezekiel 9:4) Cutin a ummi kha a theih zong na theih men hna lai. Annih cu Baibal ah a hram aa bunhmi hmailei ruahchannak na ngeihmi kong kha chim hna. Khrihfa taktak hna he naa hawikomh i na hngalhmi khuaruahhar Baibal biatak kong midang na chimh hna tluk in na lungthin chungah a taangmi a hmaan lomi biaknak phunglam vialte hna cu duh sah duh sah in a tlau lai. A hmaanmi biaknak na ṭanh ahcun nuamhnak le thluachuah tampi na hmuh lai kha zum.—Malakhi 3:10.
BAIBAL CAWNPIAKMI
A hmaanmi biaknak ah milem le hringsortu biaknak caah hmun a um lo.—Exodus 20:4, 5; Deuteronomi 18:10-12.
A hmaan lomi in a hram aa thawkmi puai tuahnak ah i tel cu a palh.—Efesa 5:10.
A hmaanmi Khrihfa pawl nih an zumhmi midang an chimh tik hna ah fim ngai a hau. —Kolose 4:6.
---
*  Thlaihhlei kha zoh.
#  Saturnalia puai zong hi December 25 ni thim a sinak a ruang pakhat a si. Rom mi hna i lothlawh pathian thangṭhatnak cu puai cu December 17-24 tiang an rak tuah. Saturnalia puai chungah rawldanghnak puai, i nuamhnak le laksawng i peknak an rak tuah.
%  Khrihfa pawl nih mitam duhmi puai dang pawl zeitindah an hmuh timi kong ruahceihnak kha Thlaihhlei ah zoh.
---
Biahalnak Hna
1, 2. A hmaan lomi biaknak in na chuah hnuah zei biahalnak dah naa hal awk a si i, zeicah cutin bia i hal cu a biapi tiah na ruah?
3. (a) Milem hmannak he aa tlaiin Baibal nih zeidah a chim i, zeicahdah mi cheukhat cu Pathian hmuh ningin hmuh an i harh? (b) A hmaan lomi biaknak he aa tlaimi na thilri vialte kha zeitindah na tuah awk a si?
4. (a) Hringsortu biak san a tlaih lo kha zeitindah kan hngalh? (b) Jehovah nih a mi hna kha thlarau thiamnak phun khatkhat tuah lo awkah zeicah a rak thlauh hna?
5. Milem hman le hringsortu biak cu hlan i na biaknak phunglam phunkhat a si ahcun zeidah na tuah khawh?
6, 7. (a) Christmas hi zeicaah tuah a si tiin dah an ti i, kum zabu pakhatnak i Jesuh zultu pawl nih an rak tuah maw? (b) Hmasa Jesuh zultu pawl chan lio ah chuah ni puai tuahnak cu zei he dah aa pehtlaih?
8. Chuah ni puai tuahnak le zumhnak hrut aa pehtlaih ning kha fianter.
9. December 25 ah Jesuh chuah ni puai kha zeitindah an hun tuah?
10. Hlan ah mi cheukhat nih Christmas kha zeicahdah an rak tuah lo?
11. Zeiruangah mi a cheu nih puai kha an tuah, sihmanhsehlaw zeidah biapi in kan ruah awk a si?
12. A thiang lomi in a hram aa thawkmi phunglam le puai hna kha zeicah hrial ding an si?
13. Puai ah naa tel lo ruangah zei zuamcawhnak dah a chuak kho?
14, 15. Puai ni hmanmi bia in an in chawnhbiak ahcun asilole mi pakhatkhat nih laksawng pek an duh ahcun zeidah na tuah khawh?
16. Puai he aa tlaimi kong na tonghtham tikah fimnak kha zeitindah na langhter khawh?
17. Na fale nih midang puai tuahmi an hmuh tikah kan i sungh tuk tiah an ruah sual nakhnga lo zeitindah na bawmh khawh hna?
18. Khrihfa pumhnak i i pumhnak nih a hmaanmi biaknak ṭanh awkah zeitindah an bawmh khawh?
19. Baibal in na cawnmi kong midang va chimh cu zeicah a biapit?